Dynamic DNA … Fathered by the king of 4WDs
No matter where life takes you, the FJ Cruiser is sure to take you there. The boldness of its exterior, the rugged off-roading capabilities, the comfort of the cabin and the active and passive safety features will ensure that you get there safely in comfort and style. Derived from the legendary Land Cruiser, the FJ Cruiser is definitely a tough one.
Models
FJ Cruiser
From USD $68,278 *
20% Concession USD $51,425 *
• 5 speed Automatic Transmission
• V6
• Power Door Locks
• Power windows
• Dual & side SRS airbags
• Alloy rims
• Fabric seats
• Reverse sensors & camera
• Fog lamps
• Side steps
• Traction control
• Vehicle stability control
• 4 WD automatic with differential lock
---
* Vehicle specifications and/or features may vary depending on distributor/country. Please contact a sales representative for further details. All prices are subject to change without notice.
---
Warranty and Services
Vehicle Warranty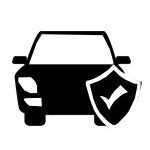 3 Years
OR
100,000 Km
Vehicle Maintenance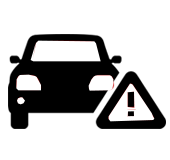 2 Years
OR
30,000 Km
---